Could you imagine the child support for 200 sim babies?
To continue the road to 200 sim babies challenge, Darion had 25 Sim babies to left to complete his fatherhood sim baby dream. New households were added to the Newcrest town to accommodate for more sim babies and families.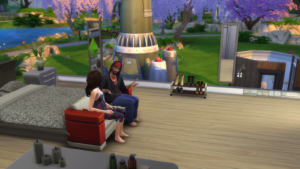 "He must have put some serious work in or she's just that fertile" -Yungnation
Fun facts:
Upon visiting Newcrest, the Varela family was found. The Varela family is the only family in the Sim world that does not have a child in the household by Darion Ivey. Lucky them?
One of Darion's children with Ms. Pop caught fire in the kitchen. Don't worry! The kid survived. The video is here.
Thanks to the Sim community gallery members who willingly and unwillingly allowed their created sims to be placed in the baby making world.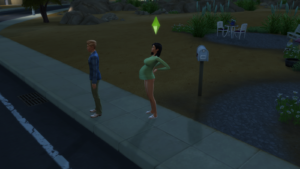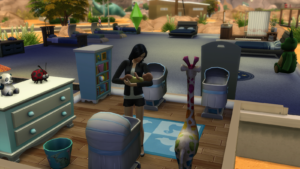 Chloe Greene and her new Sim baby
Thanks to all of the people watching through twitch. It made the reaching the 200 sim baby challenge goal much more fun. The live stream left off with 186 sim babies and 17 confirmed pregnant sims. The challenge was completed offline ending with 202 sim babies.
Darion Ivey was uploaded to the Sim Gallery. 200 baby challenge champ! He goes down in sim history as the sims world number one deadbeat dad. The sim can be found under the EA name Peacelover122292.
Next road to 200 Sim babies the starting sim will be a female young adult. Any suggestions on what she should look like?